Make your Pledge
Free from sugar
Free from booze
Free from social media
What you choose to go 'free from' is up to you
Make your pledge- share it with us and on your social media. You can make your pledge on this website or request a 'Pledge Pack' using the 'Pledge' link at the top of this page.
Ask for sponsorship and support from your family and friends. You can do this by setting up a fundraising page using Virgin Money Giving or BTMyDonate. Or use the sponsorship forms in your Pledge Pack.
Make a difference to your life and to disabled people in Devon.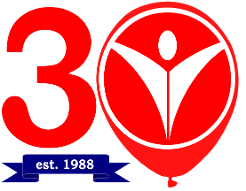 CELEBRATING 30 YEARS OF CREATING OPPORTUNITIES WITH DISABLED PEOPLE.
Throughout 2018, CEDA is celebrating 30 years of creating opportunities with Disabled People.
Copyright CEDA| Free From February 2018